---
HOME CHARGING
---
---
STANDARD LEVEL 1

Charge almost anywhere there is a 3-prong outlet
---
---
HOUSEHOLD OUTLET
Great option for average commute of around 60km or less each day
Charge anywhere there is a common household Plug Type G

About 4-7km of range per hour of charge

§
---
---
DUAL LEVEL CHARGE CORD
Recommended charging solution for everyday charging
When used 220 – 240 V, the Dual Level Charge Cord can recharge up to 80% in about 20-22 hours or 12 – 17km of range per hour (level 2)

§
---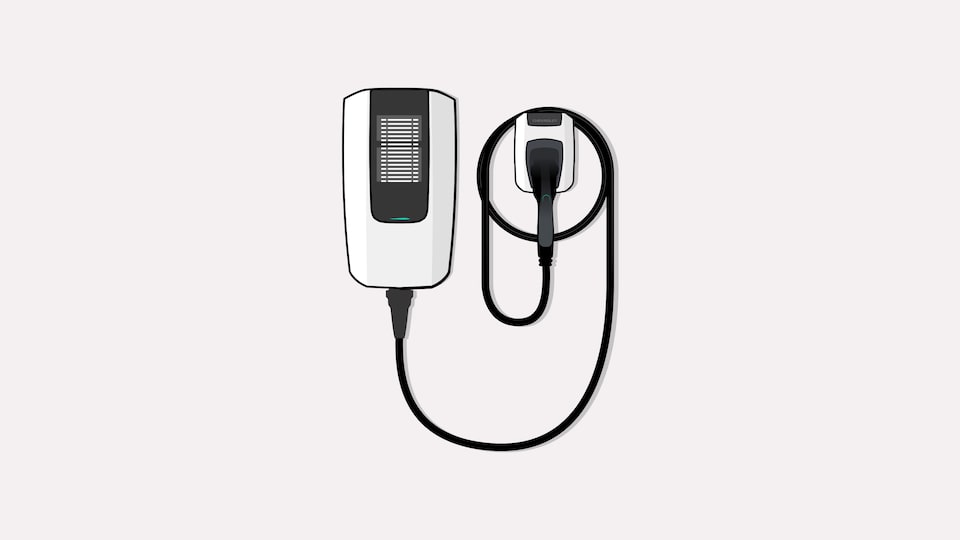 ---
WALL CHARGER
Most common charger found in public stations
Capable of single to three phase charging up to 22kW
Quick way to top off before going out of town or on trips

With up to 11kW power, charging at 12-14 hours or 19-21km of range per hour

§

With up to 22kW power, charging at 6-7 hours or 45-50km of range per hour

§
---
PUBLIC CHARGING 
---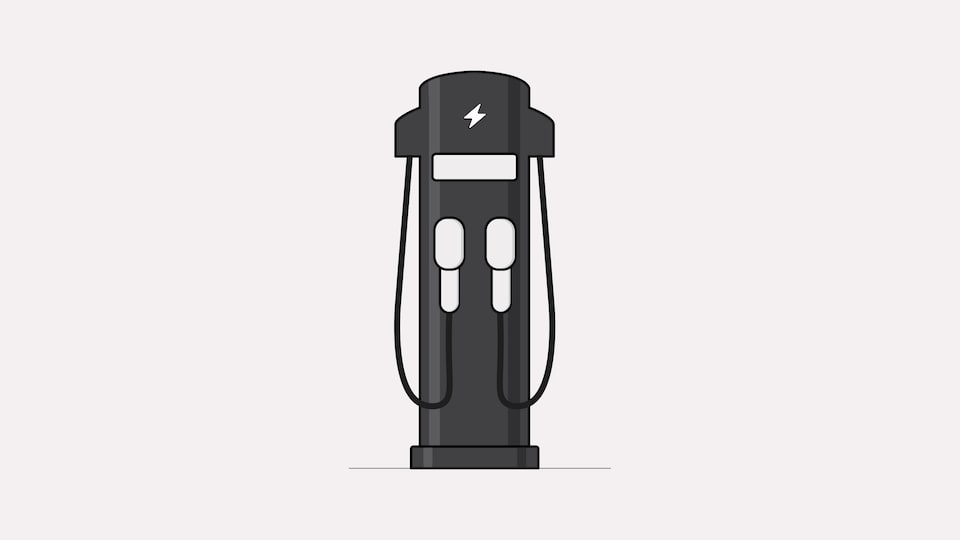 ---
LEVEL 2 
Charge in many public locations
---
---
MOST COMMON TYPE OF PUBLIC CHARGING STATION
Available in many locations such as shopping malls, restaurants, parking lots
Up to 22kW AC charging
Charge while you work at available stations
Charge your vehicle while you are on the go
With up to 11kW power, charging at 12-14 hours or 19-21km of range per hour

§

With up to 22kW power, charging at 6-7 hours or 45-50km of range per hour

§
---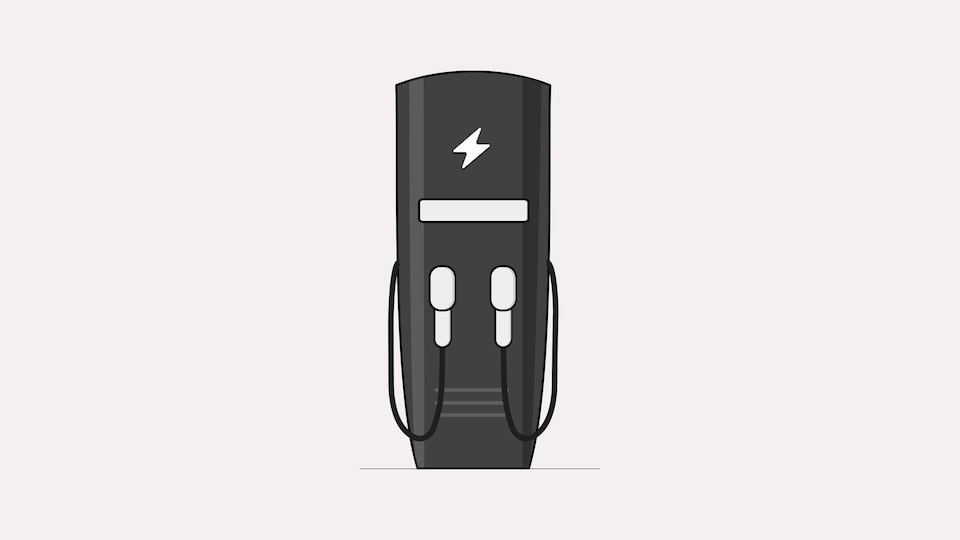 ---
LEVEL 3 - DC FAST CHARGING

Charge while you're away from home
---
---
ACCELERATED CHARGING WHILE ON THE GO 

50 – 350kW DC fast charging
Around 24 – 170km of range in about 15 minutes of charge

§

A fast way to charge when short on time
---
AVAILABLE CHARGER SOCKETS IN THE MIDDLE EAST
---
Displayed charger sockets/plugs are applicable for GCC spec GM vehicles
---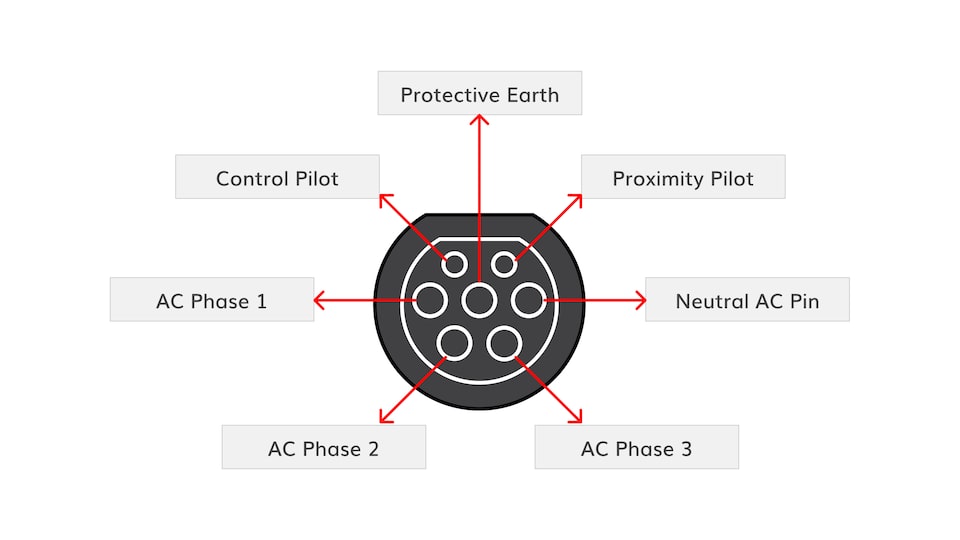 ---
Single to Three Phase plug & charging up to 22 kW AC

Can accommodate up to three – phase outputs
---
Version of type 2 that supports from 50 kW DC fast charge & up to 350 kW ultra-fast charge

Can take AC charge through connector in top half or DC charge via combined connector parts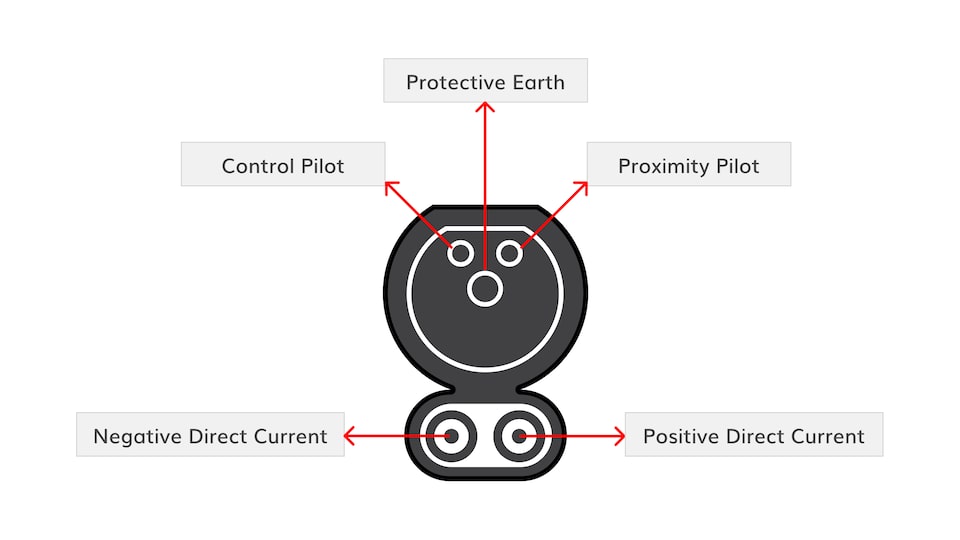 ---
Two large DC pins are added below, and the four AC pins for neutral and three-phase are removed.
---
AC VS DC CHARGE
---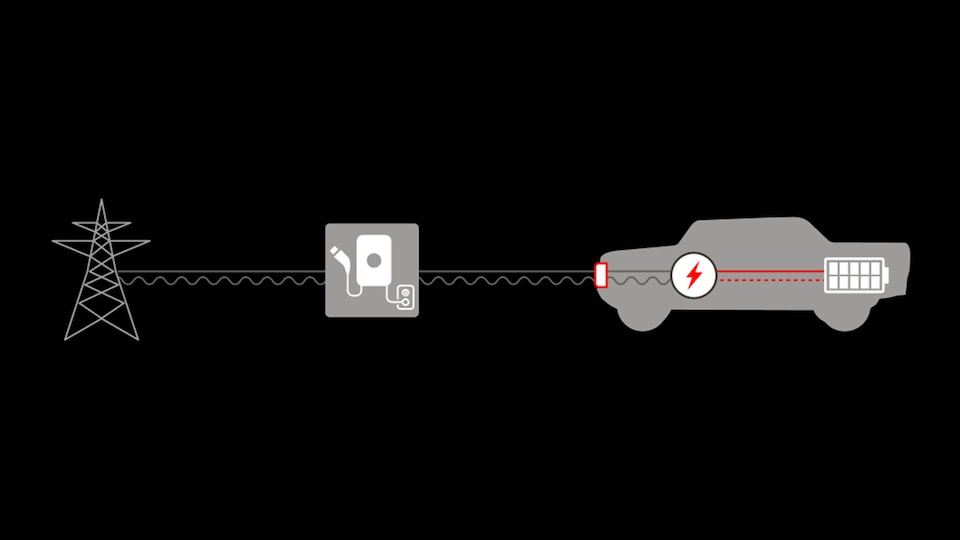 ---
AC CHARGING (LEVEL 1 + LEVEL 2) 
AC power is supplied from the charging station to the onboard AC/DC converter, which supplies DC power to the battery.

---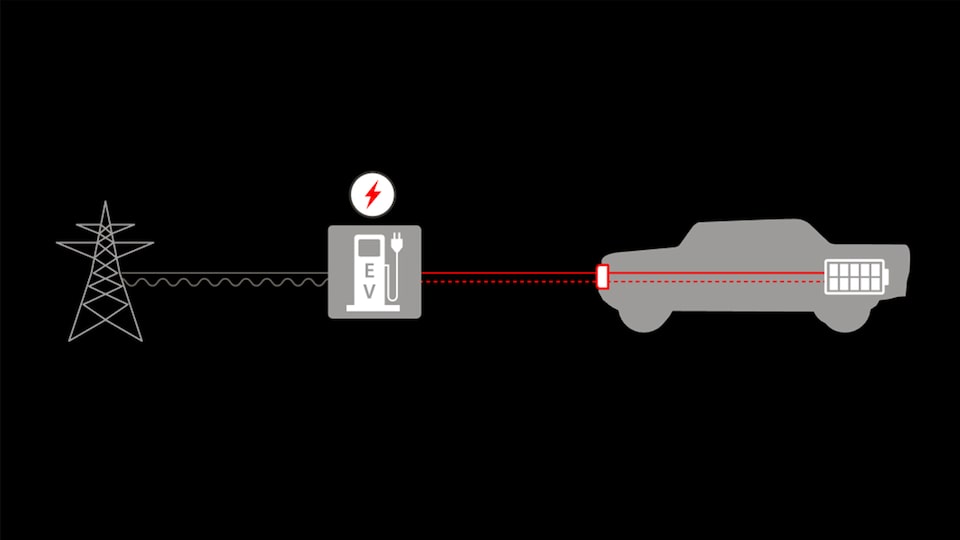 ---
DC FAST CHARGING
The AC/DC conversion takes place off board the vehicle and the charging station supplies DC power directly to the vehicle battery.
---
---